About us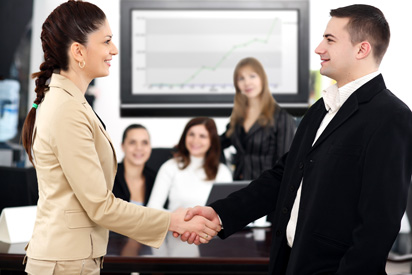 JL GESTION SA is a leading ICT service & training company, specialising in
• Business solutions focused on increasing productivity of the end users
• Learning & Training
The end user is central in our mission. Using the discipline of Applied ICT, we train for effectively productive & skilled employees who build Productive Enterprises.
The company started in 2001 and has over 100 professional certified freelance specialists & trainers, based in Brussels, Antwerp, Lille, Paris, Amsterdam, Luxembourg.
JLGESTION SA has more than 10 years of experience in ICT training courses and has evolved into a market leader. This success is the result of the unique JL GESTION SA approach.
JL GESTION SA courses are set up according to the more flexible approach possible: tailor made.
Your employees' productivity is nowadays largely determined by their knowledge of their ICT tools and whether they can apply this knowledge in their everyday work. This can be the determining factor for your company's success. This is why our tailor made courses are more than just a lesson, they provide with concrete practical skills & direct efficiency at work.
JL GESTION SA has developed this unique training method for all its courses.
This method guarantees all courses are 100 % focused on the actual daily practice, all our courses are developed according to a uniform design, are well-structured and didactical. This methodology is applied by all trainers working with JL GESTION SA, since this allows to expand their expertise, technical skills and professionalism.
Jérôme SELOSSE

Tel: +32 2 648 84 63
Fax: +32 2 648 84 63
Gsm : +32 477 16 40 11
GSM: + 32 477 789 445
selossej@pixystree.com